Can't find a dinner reservation for Valentine's Day? Never fear, our guide to a romantic date-night-in is HERE! Nothing makes someone feel special like a truly personalized experience, and what could be better than giving your other half that experience right at home? Take the pressure off with these simple, but personal ideas: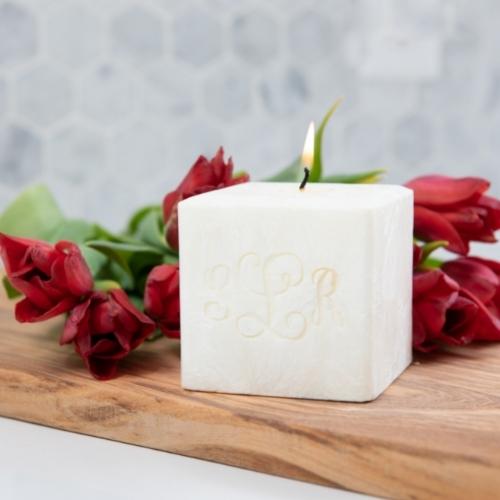 Set the Tone
Nothing sets the tone more than a burning candle a vase full of fresh cut flowers. All of our candles are hand poured in Vermont and sent to our warehouse here in Atlanta, GA where they are engraved with your special own message, monogram, or one of our preset designs. As if that isn't romantic enough, our candles also have a signature tunnel-burn meaning that they burn straight down in a cylindrical manner that illuminates your design.
Pop the Bubbly
Champagne, Prosecco, or just a delicious bold red wine is a must on Valentine's Day. Whatever your fancy, we have glassware for any and every drink you'll be sipping on Valentine's Day. If you're lucky enough to be celebrating Valentine's Day by the water, check out our collection of unbreakable acrylic drinkware including acrylic wine tumblers and our acrylic wine cooler to keep the bubbly chilled.
Appetizing Bites
While dinner is cooking, you have to have something to snack on. One of our newest additions to our wood cutting board collection is our Love Birds Maple Cutting Board. This board is perfect for building your Valentine's Day themed charcuterie board or serving appetizers on. Looking for something a little more versatile? Check out all of our other small wood cutting boards that make any date night in feel special.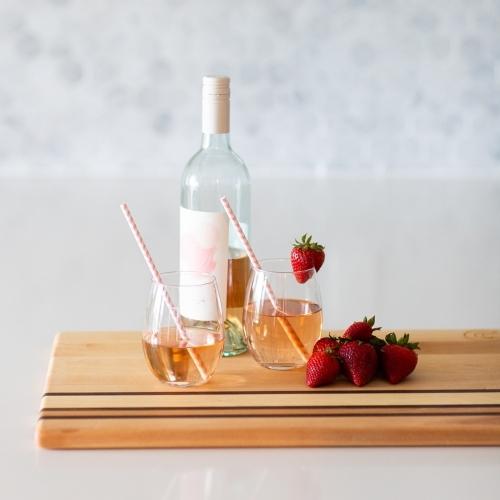 The Main Course
Roasted duck, prime rib, or juicy steaks? Whatever your carving up on Valentine's Day, carve it up on our Integrity Countertop Board. This 20.5x14" cutting board will not only look beautiful on your Valentine's Day tablescape, but it's durable enough to withstand your carving knife and hold the weight of your heart-y dinner.
The Perfect Gift
Last, but the farthest thing from least is the gift for your other half. Check out our blog post on the perfect Valentine's Day gift for your loved one to see our top picks for giving a personalized gift this Valentine's Day.