With Valentine's Day quickly approaching (25 days, to be exact), it's time to narrow down gift ideas for your special someone. Sure, there are many Valentine's Day gifting options out there, but a personalized gift from Carved Solutions is the icing on the heart-shaped cake. We've curated a list of timeless yet romantic gifts for your significant other this year.
Isn't It Romantic Candle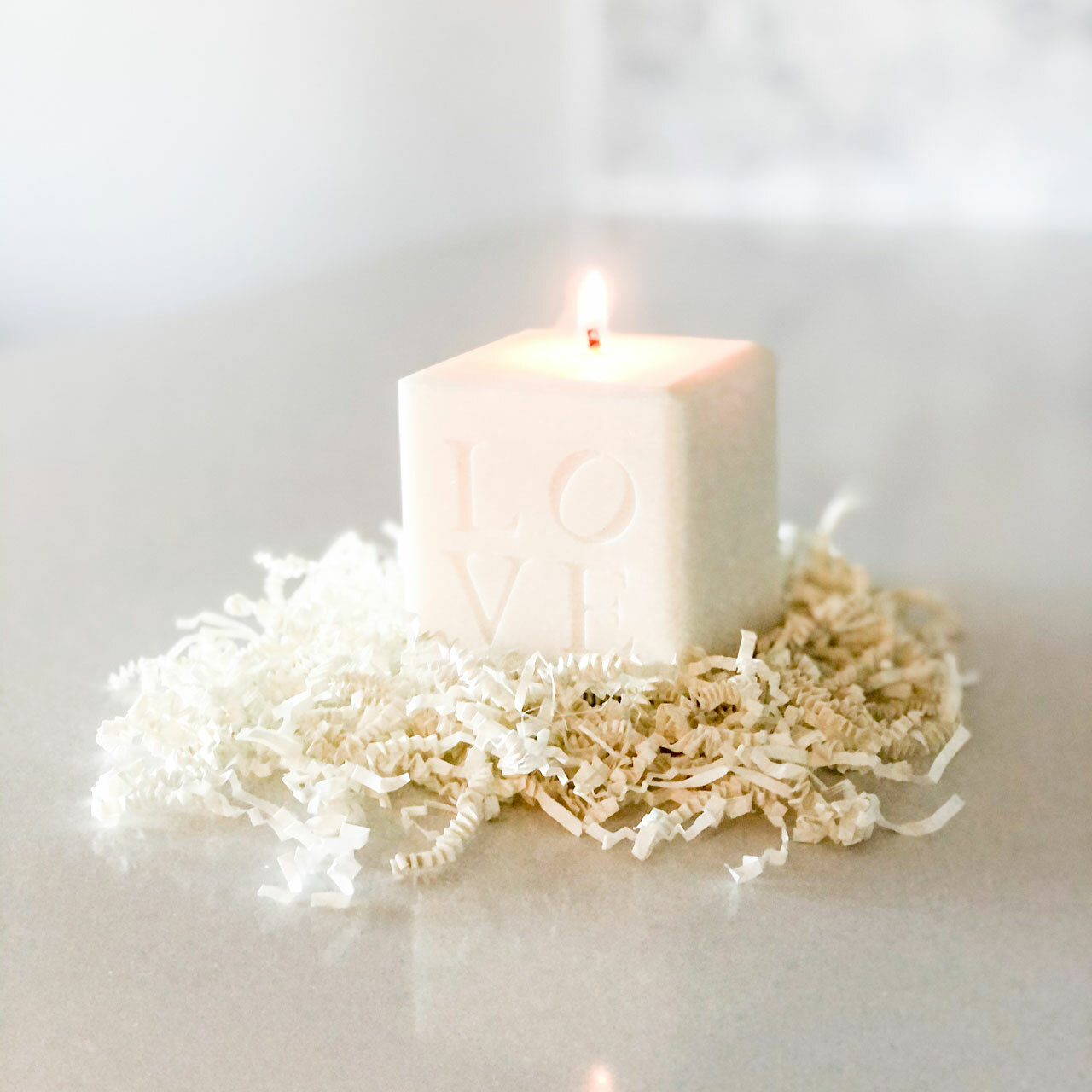 No gift says "I love you" better than the Isn't It Romantic Candle. These candles are beautifully carved to spell out"LOVE" and burn down to illuminate the carving. Our candles are made with 100% palm wax and aromatic citrus essential oils making them just as delicious smelling as beautiful. Once your candle burns down in the center, place a tea candle in the center and continue to use it for years to come.
The Lovely Lather Soap Trio in Satsuma is the perfect pink gift for Valentine's day. The lovely citrus scent from these soaps elevates any bathroom. Add a wedding monogram for a personal touch to this Valentine's day gift.
Give the gift of a Save the Date Candle as a reminder of one of the best days of your life. These candles last for years longer than the typical candle, making them worth every penny. These candles are carved beautifully with your anniversary date.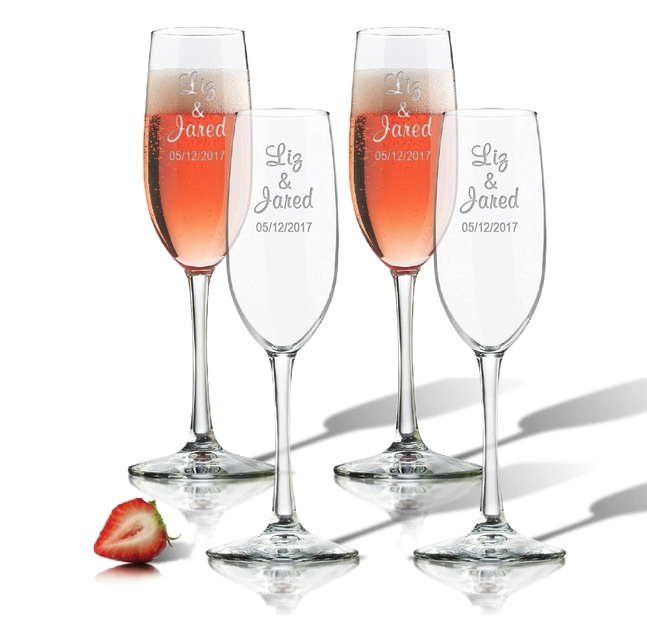 Personalized Champagne Flutes Glasses
Champagne is widely known as a celebratory drink, often popped and sipped on romantic occasions such as weddings, anniversaries, and - you guessed it- Valentine's Day! Spice up your bubbly with a set of personalized champagne flutes to pull out on your most memorable days with your other half. Choose from a wide variety of couples' personalizations, such as the Vine Monogram seen below, to commemorate your relationship.
Personalized Everyday Cutting Board
Serve your favorite person homemade chocolate-dipped strawberries on a Personalized Everyday Cutting Board engraved with your names and anniversary date. Choose from this design and many others in our wedding category found on each of the "Choose Your Design" cutting boards.
For questions about our gift products, give us a call at 802.872.0047 or email orders@carvedsolutions.com!