Whether you're hosting this holiday season or just looking for that perfect Christmas gift to give someone special, our sister company WREN Home has a unique collection of home decor that will make even the Grinch feel merry!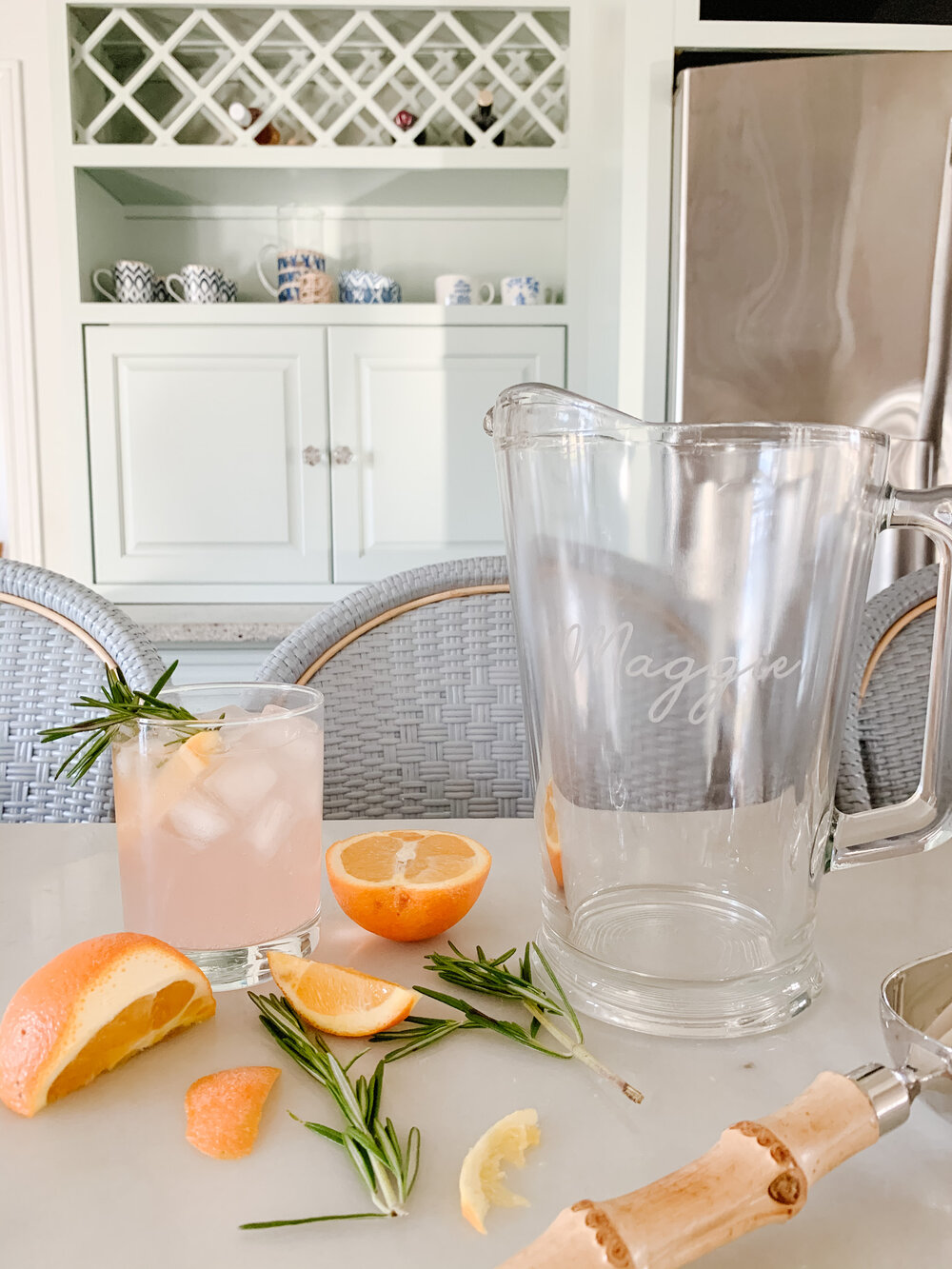 Recently WREN Home was featured on design website Margaret of York. The company's lovely Birdie Glass Pitcher with Breeze engraving was pictured in a blog post by Maggie. She says "I absolutely love gifting and entertaining during the holiday season. Wren Home has the most beautiful personalized items that will make your loved ones feel extra special this holiday season!" Maggie is an interior designer who's work speaks for itself and we're beyond excited that she loves the products that WREN Home offers enough to recommend them to her community as holiday gifts or your holiday hosting must-have.
Check out the whole article here and see what WREN Home products and monograms Maggie likes best for holiday entertaining and gift-giving this season.
You can also shop our selection of entertaining and drinkware here.