Drumroll, please… we now have Teakhaus Boards available on Carved Solutions! We fully believe in the power of a teak cutting board, and - once you try them- you will, too!
We're so excited to announce that we are now carrying the ever-popular Teakhaus boards on Carved Solutions! Teakwood is some of the most durable wood in the world, making these boards an excellent option for the messiest cooks. Judging by appearance alone, teak cutting boards score an 11/10 with beautifully hued woods and unique grains, but there is more than meets the eye. Read along for all the reasons why teak cutting boards are loved by chefs worldwide and are a must-have in your kitchen.
We love our new Teakhaus boards, but many of you may not know about the fantastic benefits and the background of teak cutting boards. Keep reading for all of the reasons you need a personalized Teak Cutting board from Carved Solutions in your kitchen.
Benefits of Teak Wood
Teak wood has a naturally high oil content allowing it to repel water easily. Historically, ship hands would wash the teak decks with salt water, which is a testament to this wood type's durability. The tight wood grains and high oil content are the reason for this wood's durability, not to mention the beautiful colors and grain of these cutting boards.
History of Teak Wood
Historically, teak wood is used for building ships and decks- so it must be pretty durable, right? Correct! This wood type has been used in building for centuries, and there are many reasons to explain why. According to Teakhaus, this wood was even deemed "royal timber" due to its strong and durable qualities and use for creating high-end furniture.
At one time, teak was a rarity due to its native habitat. To this day, teak wood is native to only India, Thailand, Laos, and Burma. Still, many natural teak forests are becoming obsolete due to unsustainable logging practices, as reported by Gloster. Now, most teak wood that you come across is grown in Indonesia because it thrives in the subtropical climate found there.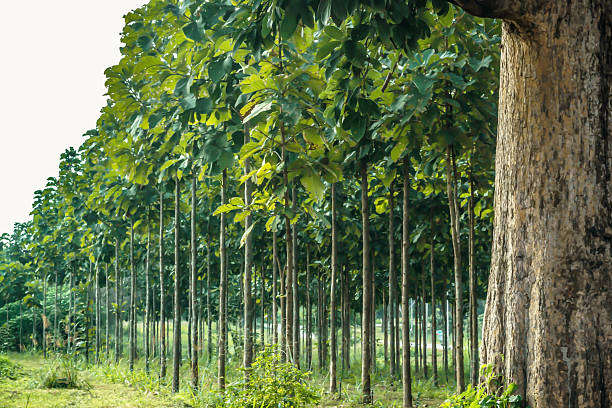 Photo Courtesy of Teakhaus
Is it sustainable?
Each of our teak boards is sustainably and responsibly sourced, but what exactly does this mean? Teakhaus cutting boards are certified by the FSC® (the World's Most Trusted Sustainable Forest Management Organization). This certification proves that your board has been responsibly produced from well-managed forests and sustainably created every step of the way.
These teak boards are also certified by the Rainforest Alliance, an international non-profit organization working at the intersection of business, agriculture, and forests to support responsible business practices. The Rainforest Alliance focuses on Three Pillars of Sustainability: social, economic, and environmental. This means that every step in sourcing these teak cutting boards was completed as responsibly as possible.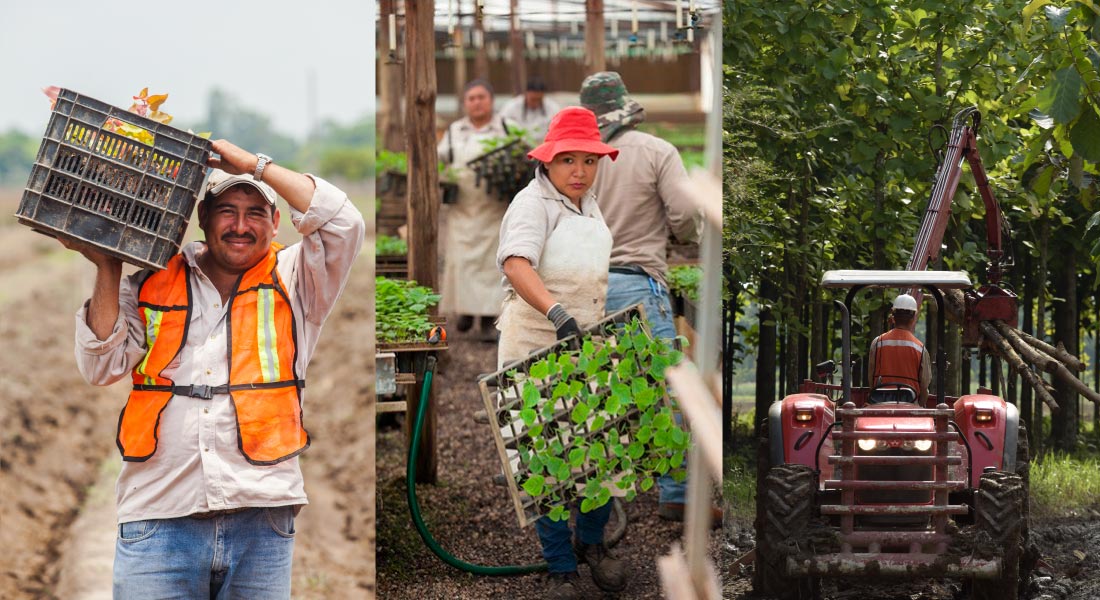 Photo Courtesy of Teakhaus
How to care for your Teak Boards
We could go on and on about the wonderful benefits and unbelievable durability of teak cutting boards, but they must be tended to and treated right to make these boards last. Here is a list of cutting board care procedures you can do to make the most of your Teak cutting board:
Before the first use:
How to Wash your Teak Cutting Board:
Hand wash with hot soapy water
Rinse
Towel dry or air dry
Only put away once completely dry
How to oil your cutting board:
Apply a generous amount of oil to cover the wood board
Use a small towel or new, clean paintbrush to spread the oil
Let the oil soak overnight if possible
New Teak Boards Collection:
Now, onto the fun stuff! We're proud to introduce our newest additions to the Carved Solutions site that we know you will absolutely love. Each of these boards is reversible, making them extra helpful. The best part about our partnership with Teakhaus is that we do personalizations and custom orders. Submit your custom design, phrase, or name to be engraved on the board to add the final, personal touch to your new cutting board.
Take a look at our new collection of must-have teak cutting boards and see for yourself!
The Perfect Slice Cutting Board is close to perfection as far as cutting boards go, with built-in hand grips and a 15-pound weight to keep from sliding around while chopping. Each of these boards comes with an engraved Times New Monogram personalization.
The Simple Carve Teak Board is a necessity for every kitchen. We like to use this reversible cutting board for cooking for large parties and groups of people. Although this board is a decent size, the built-in grips make it easy to move around the kitchen while preparing dinner. Each of these boards comes with an engraved Times New Monogram personalization.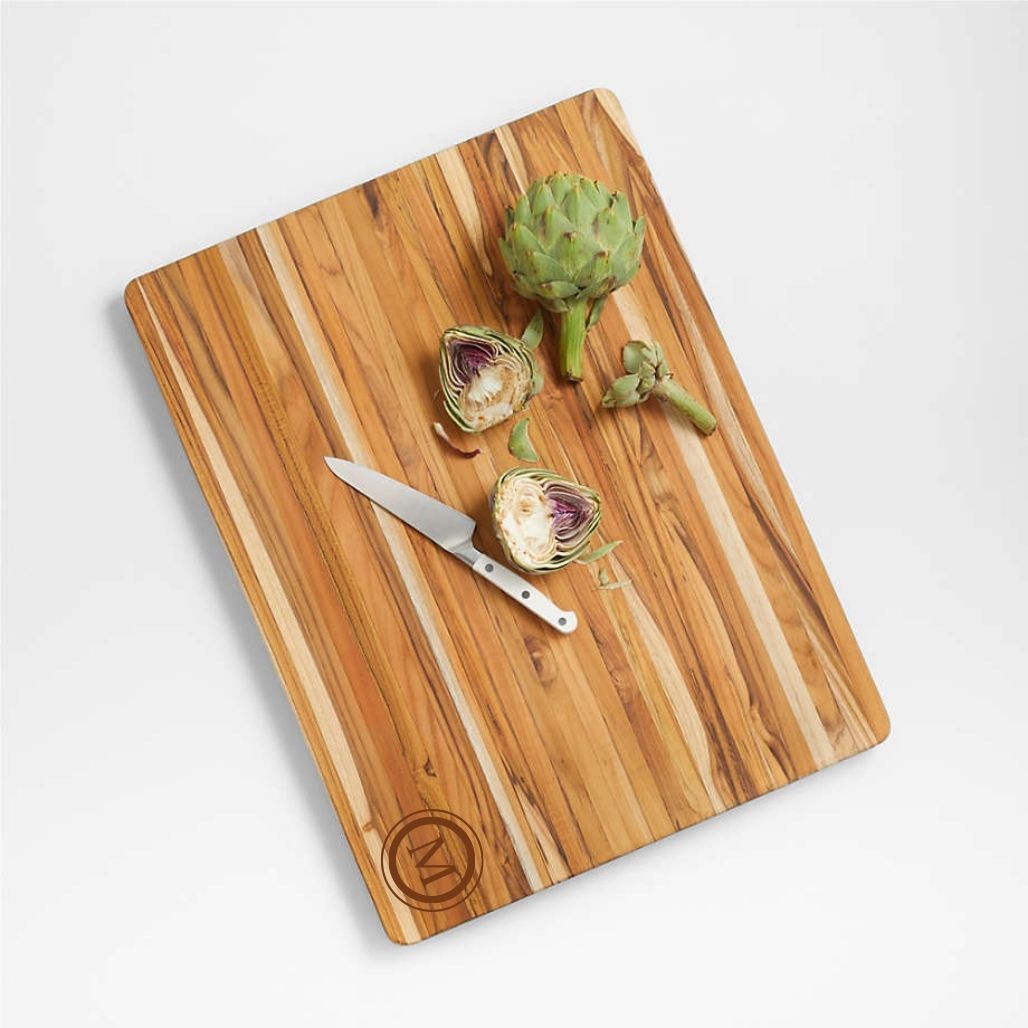 Complete with a mess-catching juice groove, the Clean Cut Teak Board is lightweight and easy to maneuver around the kitchen or serve snacks. Each of these boards comes engraved with a Circle Initial of your choice.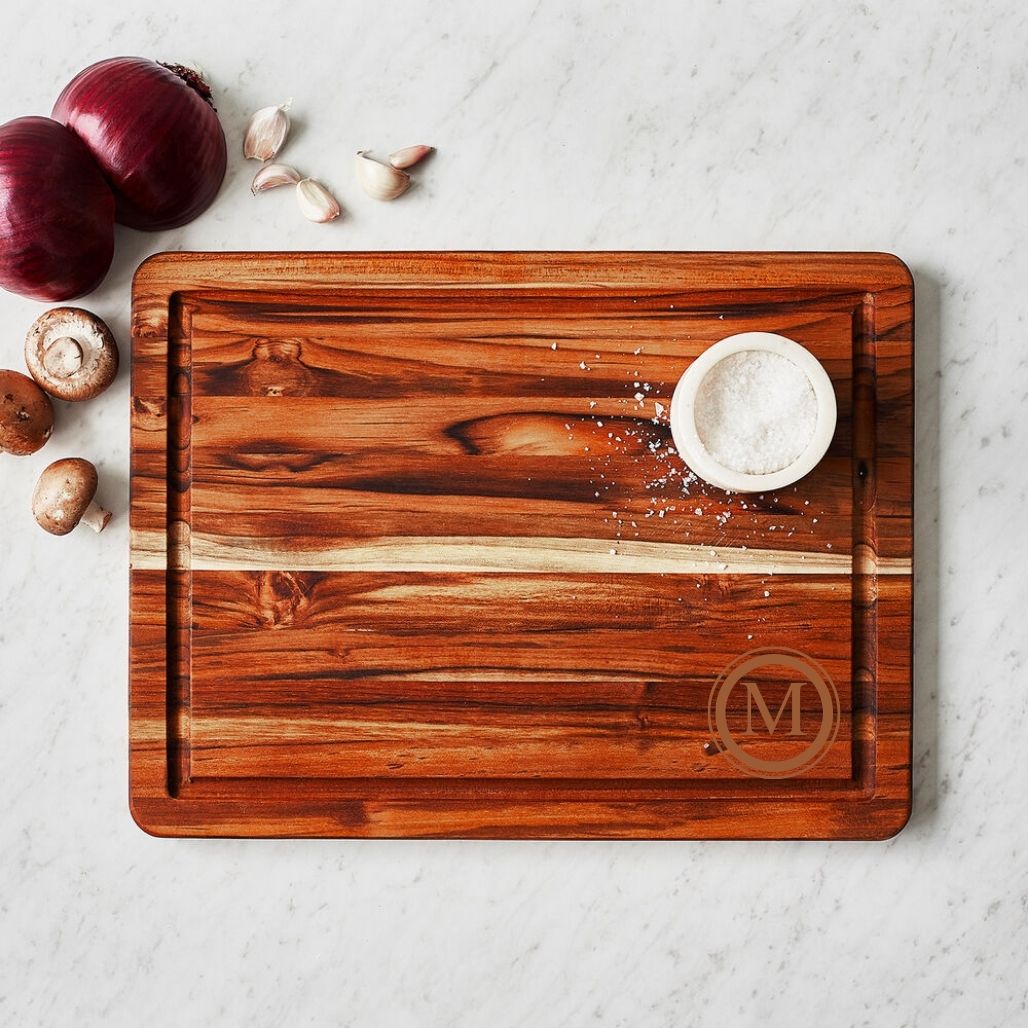 If you like to cook, you need the Modern Home Cutting Board. Complete with a juice groove, this lightweight cutting board is an excellent tool for anyone to have when cooking. Personalize your Modern Home Cutting Board with a classic Times New Roman monogram of your choice.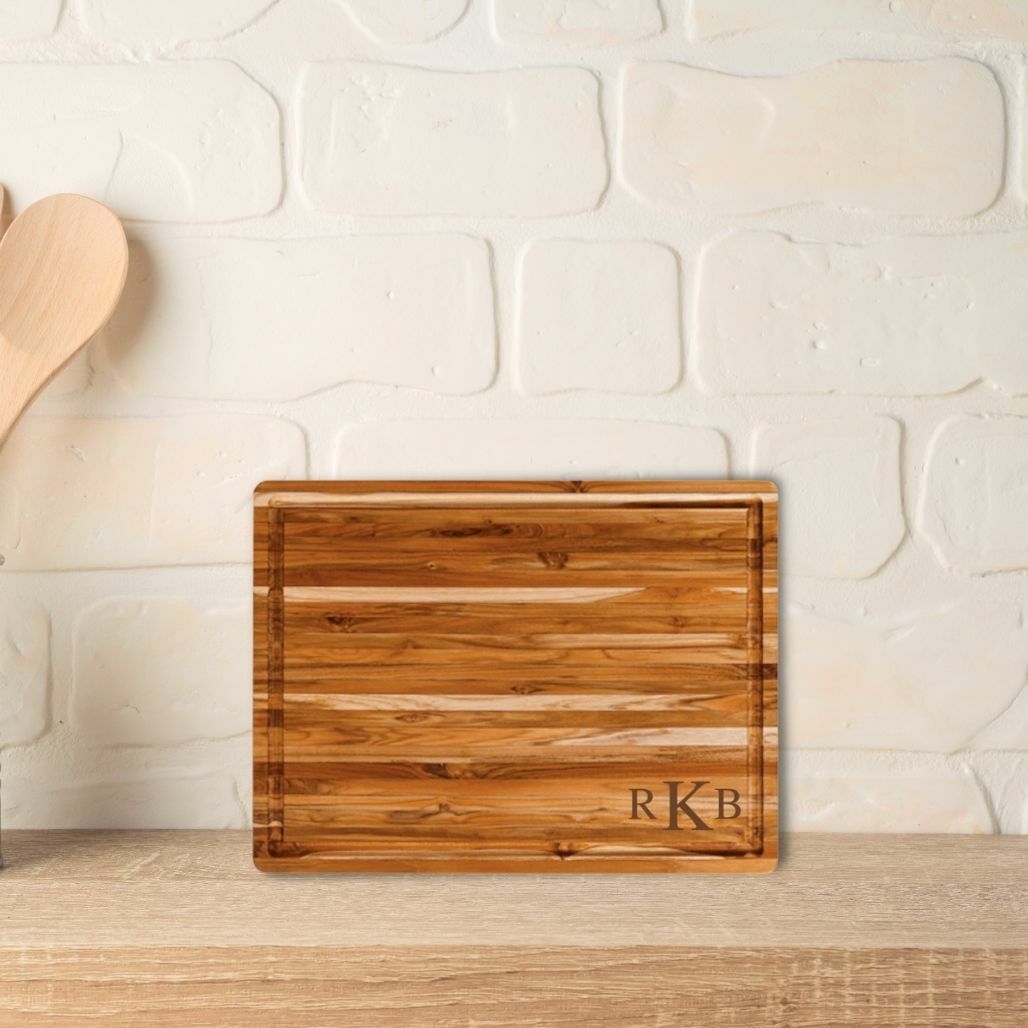 The Tasty Tapas Teak Board is a no-brainer with a juice groove, built-in hand grips, and a semi-heavy weight. This America's Test Kitchen winner is a must-have in every kitchen. Weighing in at 13 pounds, this board is neither too light nor too heavy. Each Tasty Tapas Teak Board comes personalized with a Times New Roman monogram engraving.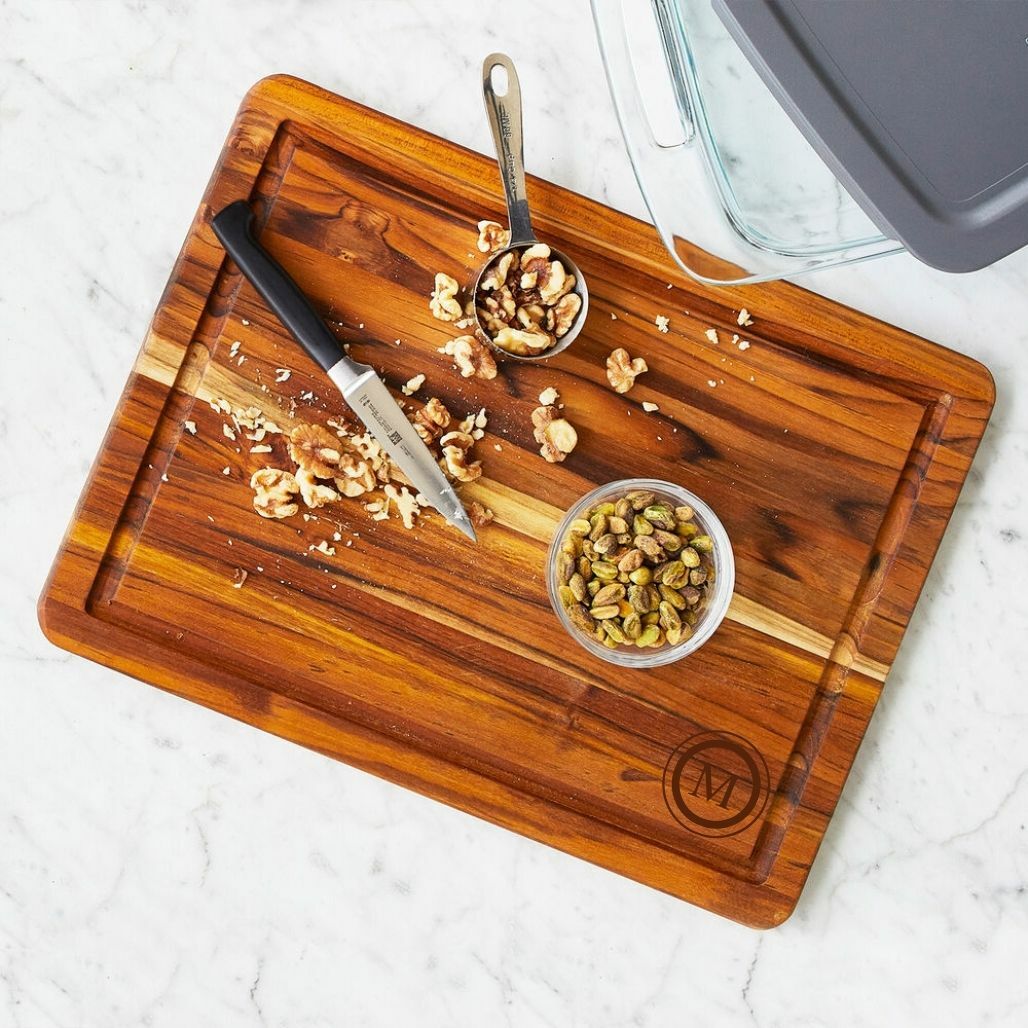 The Medium Rare Cutting Board features a juice groove, built-in hand grips, and a modern circle initial engraving of your choice. This America's Test Kitchen winner is a must-have in every kitchen. Weighing in at 13 pounds, this board is neither too light nor too heavy.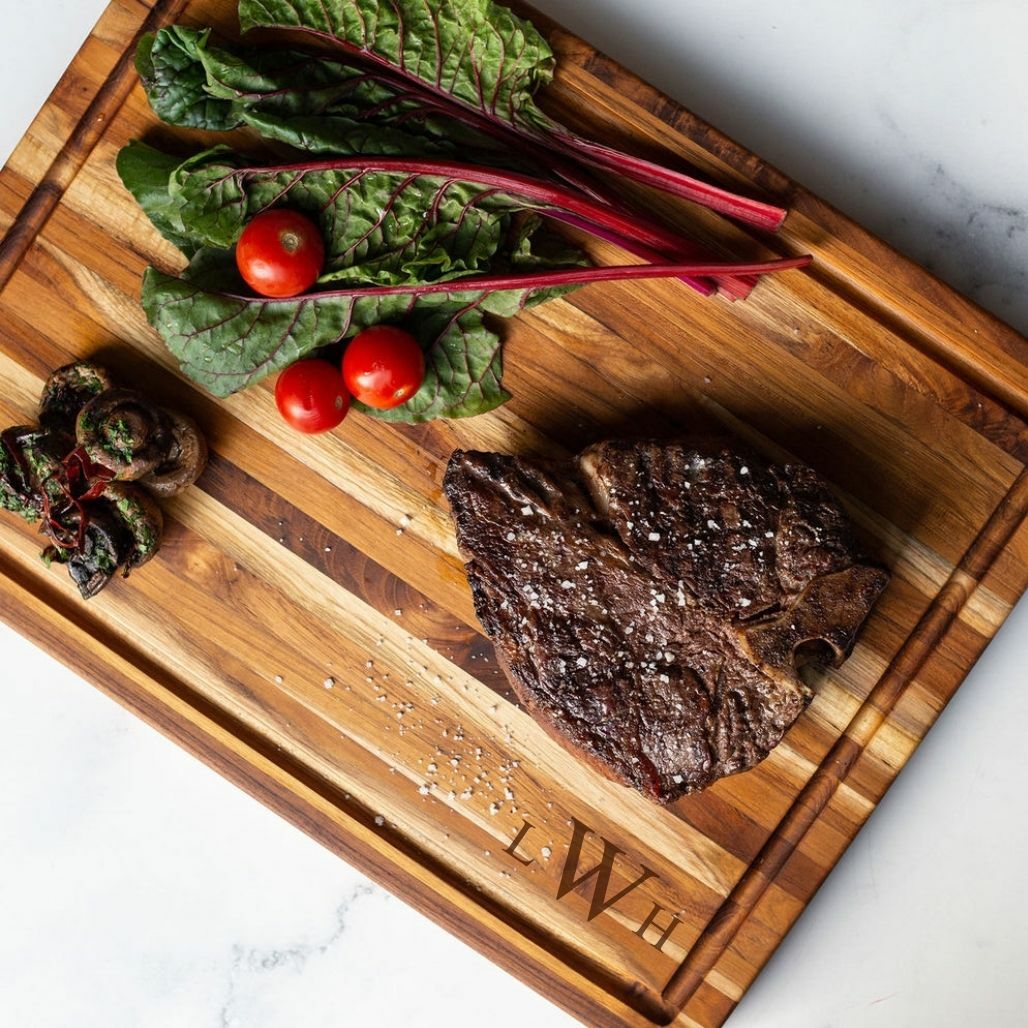 While our product collection can make it hard to choose your favorite, consider ordering one of our high-quality teak boards for your kitchen. All of these benefits of teak wood cutting boards should be reason enough to buy one for your kitchen, but if you are not entirely convinced yet, give us a call or shoot us an email with any questions you may have! Shop the rest of our awesome cutting boards here.