Doesn't it feel like it's always time to give a gift? If you're feeling overwhelmed while trying to decide when to or when not to give a gift, you're in the right place. We have put together an exhaustive list of the gift giving occasions, and some recommendations on what to give!
Of course you're going to toast to your anniversary, so why not have a toast in your new Personalized Champagne Glasses? Personalize these cute champagne flutes with your couples monogram and enjoy a nice glass of bubbly! Whether you have a home cooked meal or head out to a nice restaurant, don't miss these glasses on your next anniversary!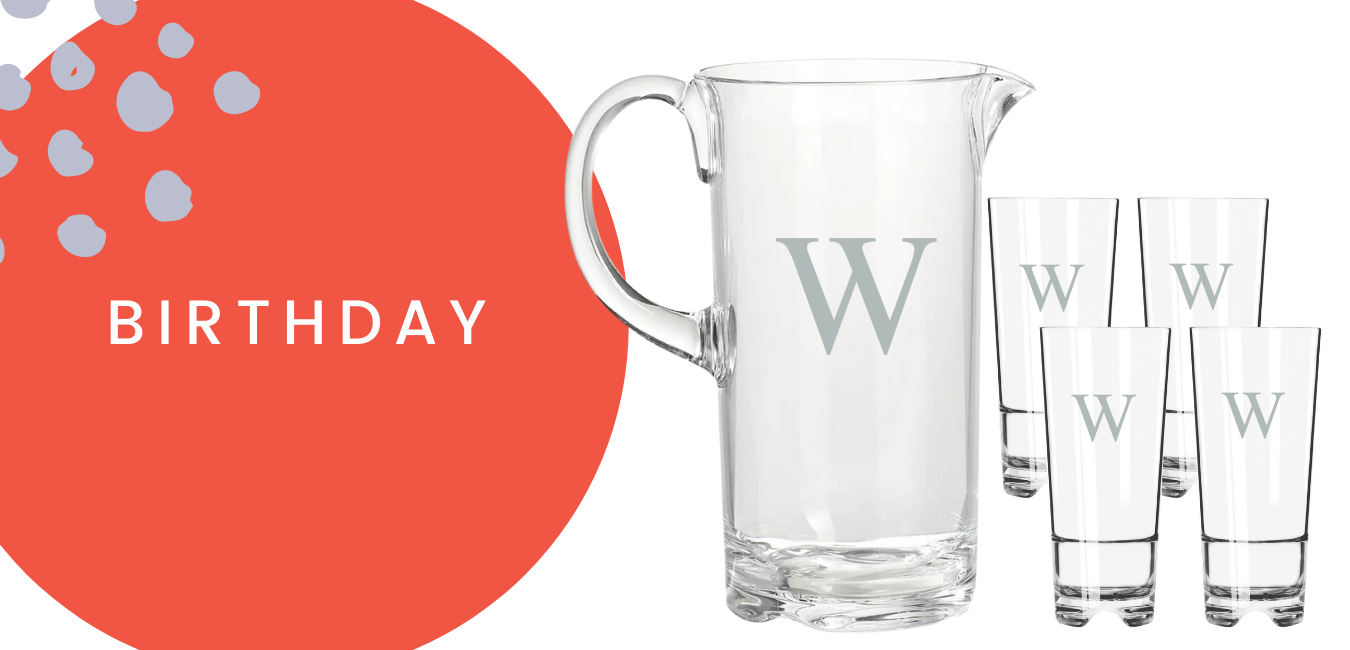 For the birthday girl, grab our Personalized Entertaining Set! We love this set, because it can be used in so many different ways! The tray can be a cute accessory for a desk or coffee table. The pitcher is great for entertaining, and the glasses are perfect for everyday use. Because this entire set is acrylic, it is durable and sure to last!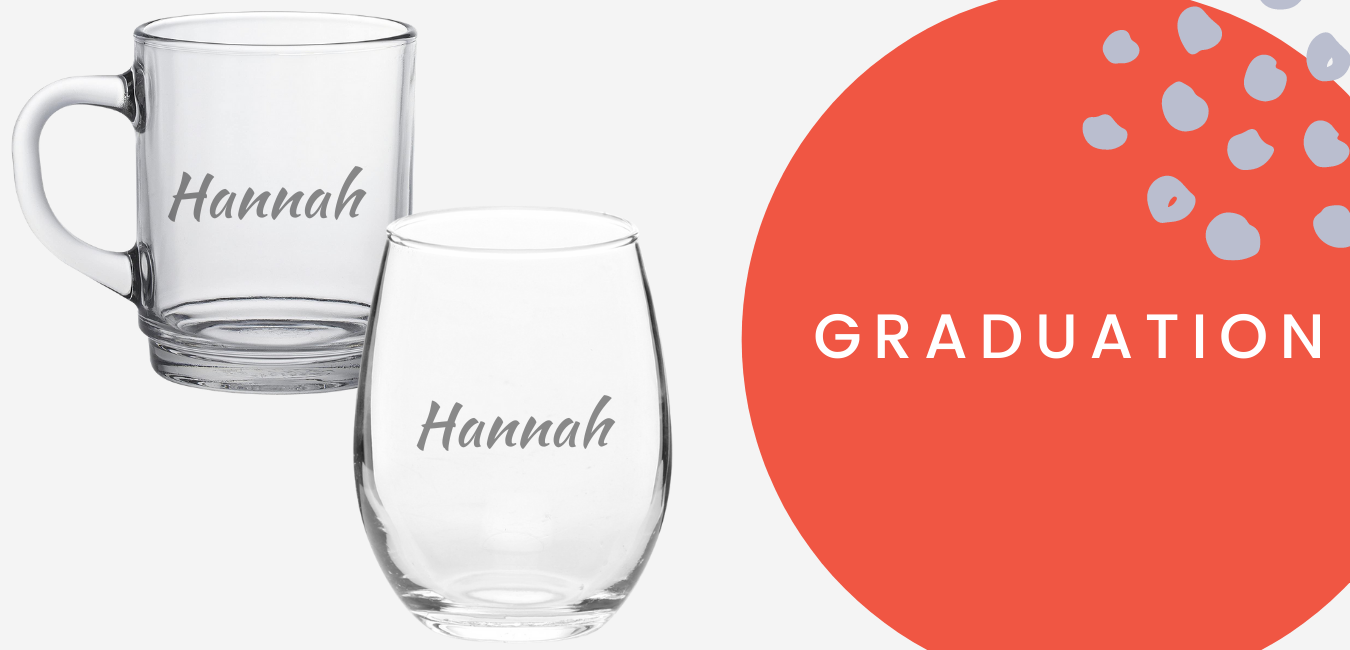 The grad will be spending a lot of time with coffee and a little bit of time with wine (or maybe the other way around, who knows!) Grab a set of our Stemless Wine Glasses and a Glass Coffee Mug! Add one of our free personalization options, and this thoughtful gift will be frequently used!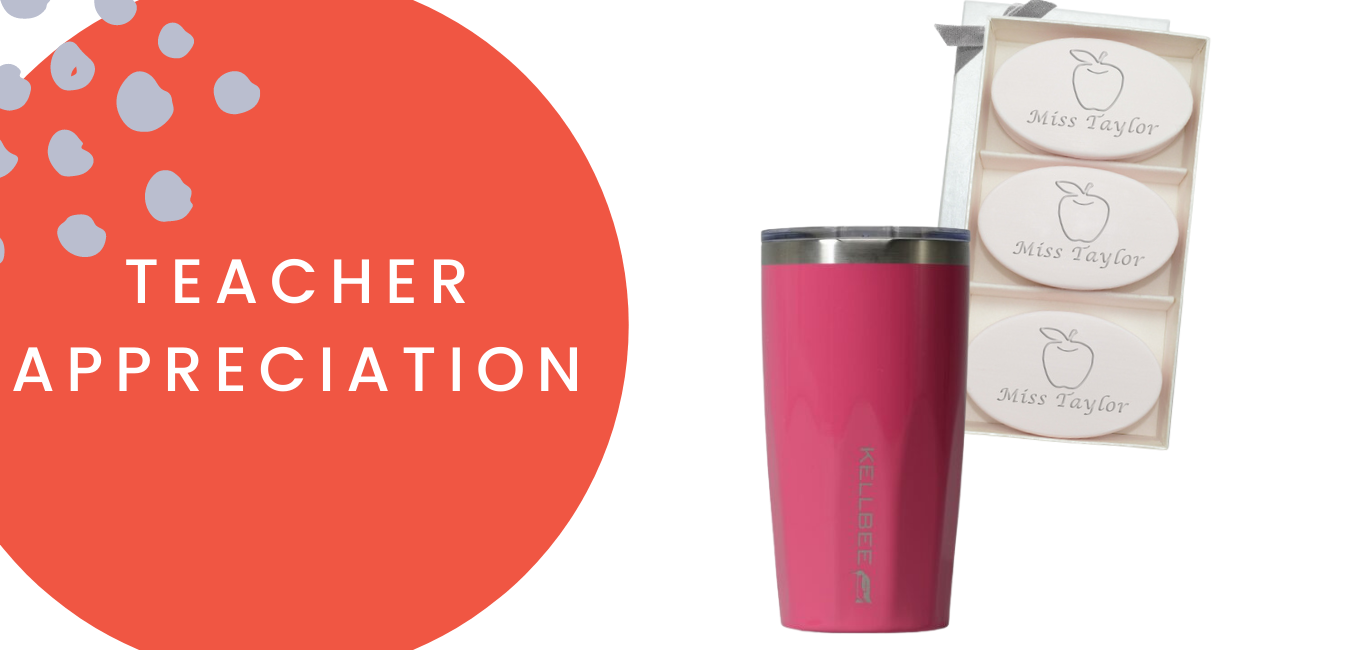 In the same fashion as the grad, your kids teacher will need an easy way to take her coffee from the house to school. Kellbee Cups are a cute, personalized insulated mug that will keep her coffee hot while running around chasing kids! Because of this, when she gets home she'll want to relax. Add a personalized Signature Spa Soap Set to the mix and she's all set!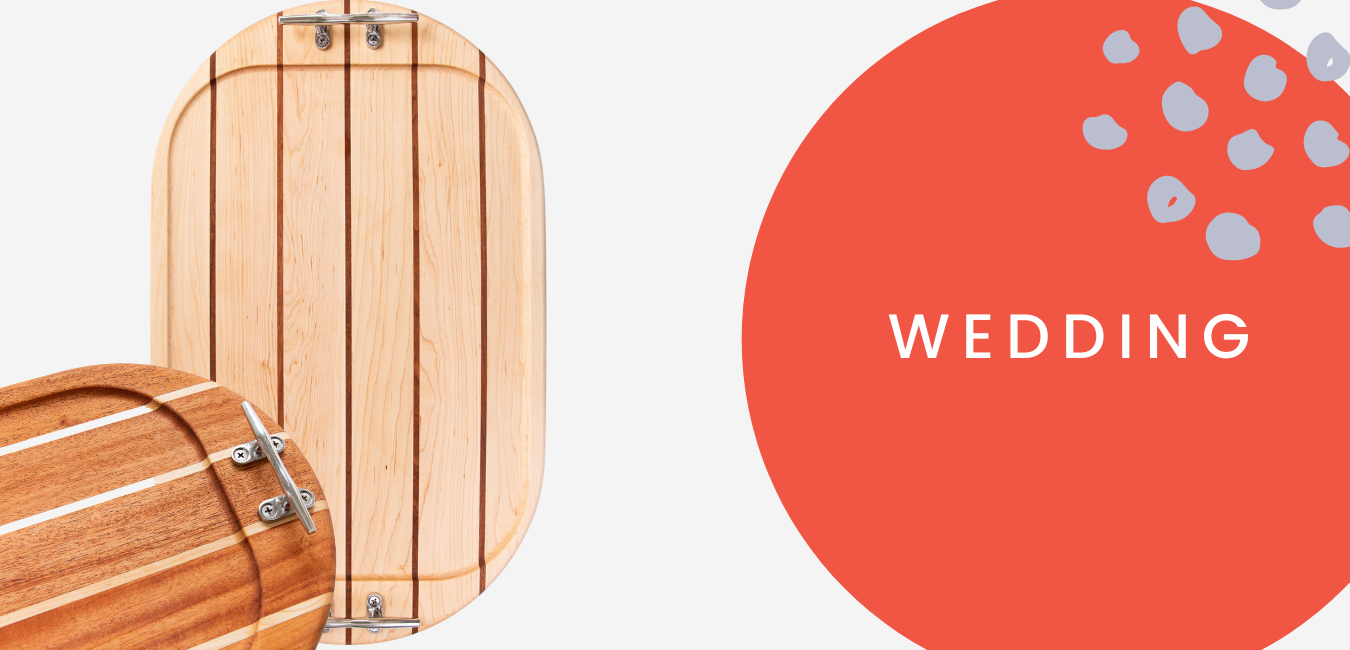 Limited Edition Nautical Board in Maple or Sapele with the couples *new* monogram! The bride will love it! These are perfect for showers, engagement gifts, or wedding gifts; any wedding occasion, our Nautical Boards are the perfect choice!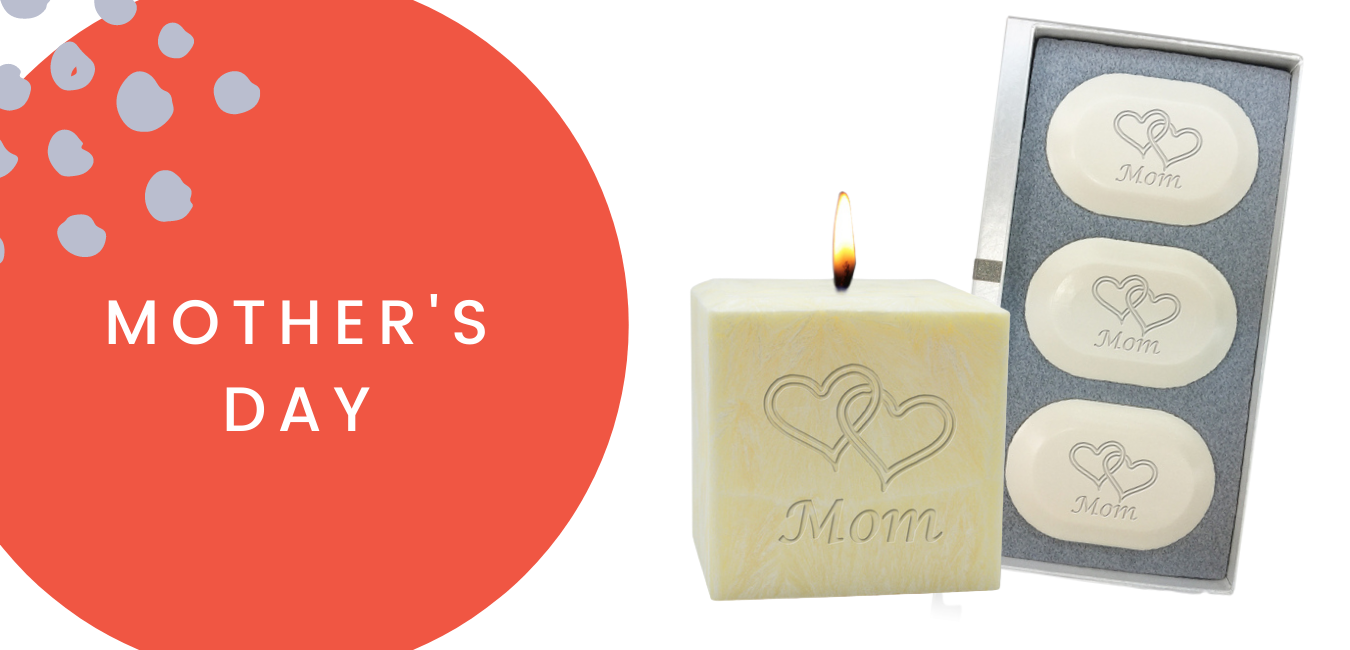 Our "Mom" Candle and Soap was designed with moms in mind! These gifts are a really cute way to celebrate mom with a personalized and thoughtful gift!
Our Personalized Everyday Board comes in a variety of sizes! These boards are perfect for grilling because the juice groove catches the oils and juices from the meat you cook up and keep your kitchen clean, because… happy wife, happy life!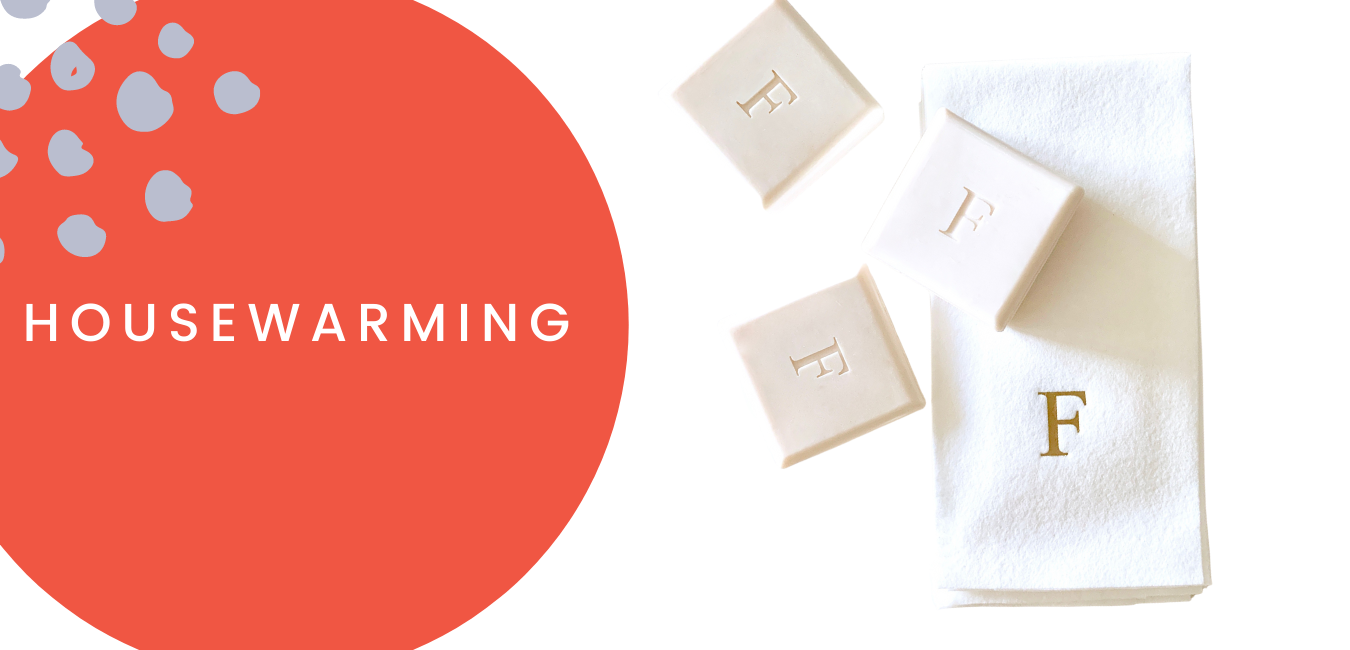 For the hostess or new home owner, get one of our Eco-Luxury Personalized Set! We love to stock up on the soap and personalize it with "clean" because you'll always have a gift for someone and never have to show up empty handed!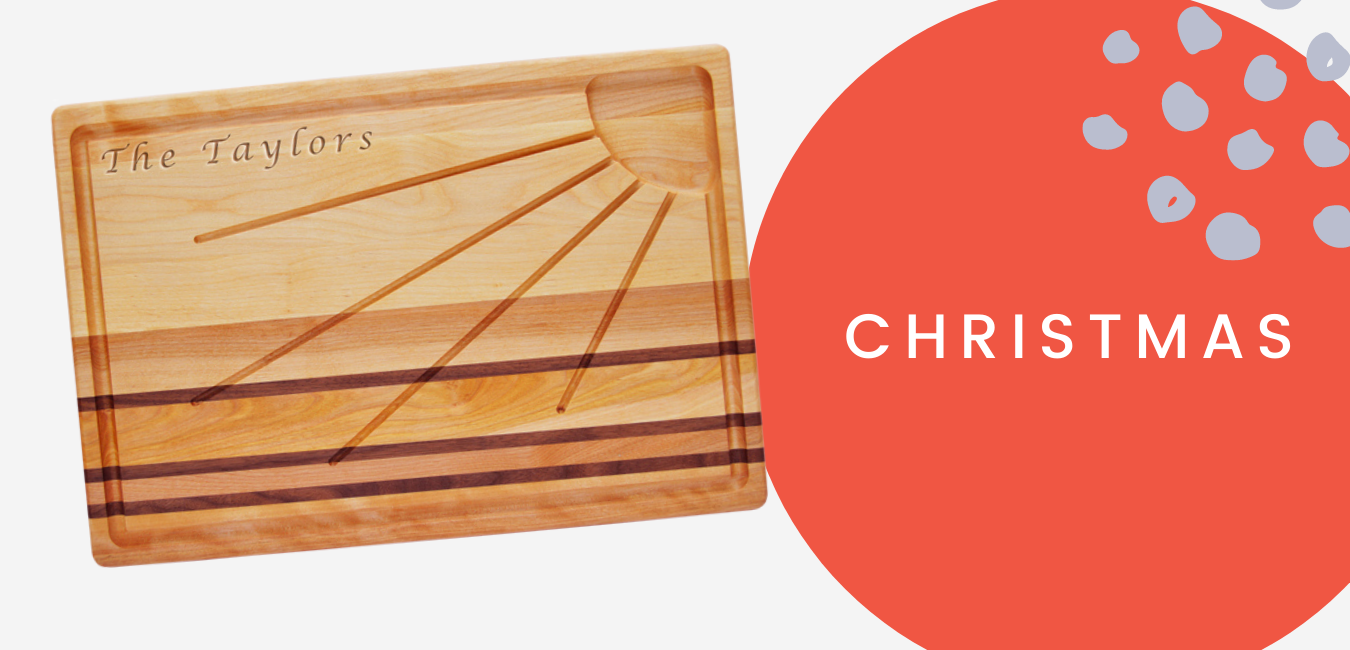 Lastly, there is of course Christmas! We love a super large, special board for a Christmas gift, like our Integrity Sunburst Carving Board. Perfect for your Christmas ham! Add personalization to this board for the most fun, unique gift the receiver will get all Christmas long!
Thanks for checking out this weeks blog post! We hope everyone feels better about gift giving because of this little handy dandy guide! Save the link and share it with a friend